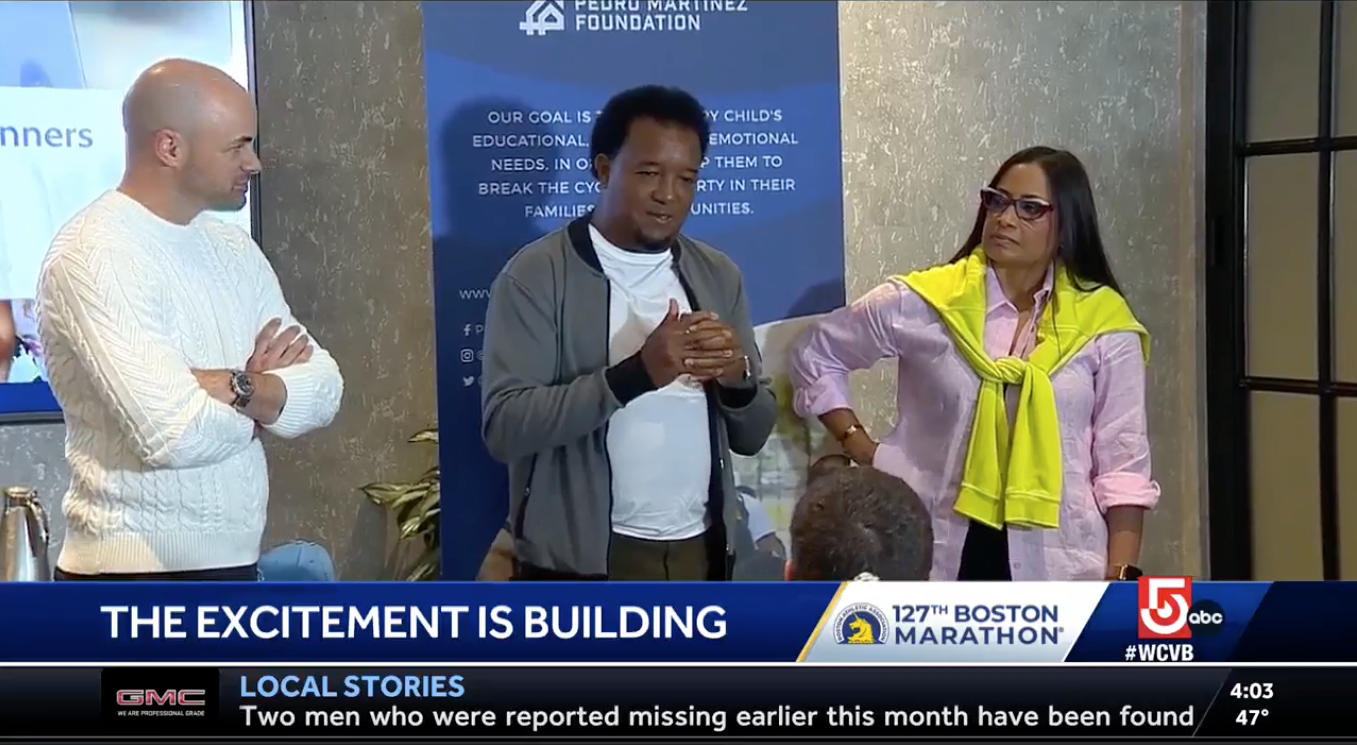 PEDRO MARTINEZ CELEBRATES MARATHON TEAM - WCVB-TV
Pedro Martinez expressed his gratitude to the runners of the Boston Marathon at a brunch held the day before the race. Everyone who supports the work at the Pedro Martinez Foundation does this because they understand the importance of giving children and youth a chance to thrive. That's what the foundation does in the city of Boston and its surrounding areas through our mentoring program and other initiatives in Massachusetts.

PMF runners ran the Boston Marathon for the future of the youth in this city. Click below to see all the photos of this great event in the city of Boston.