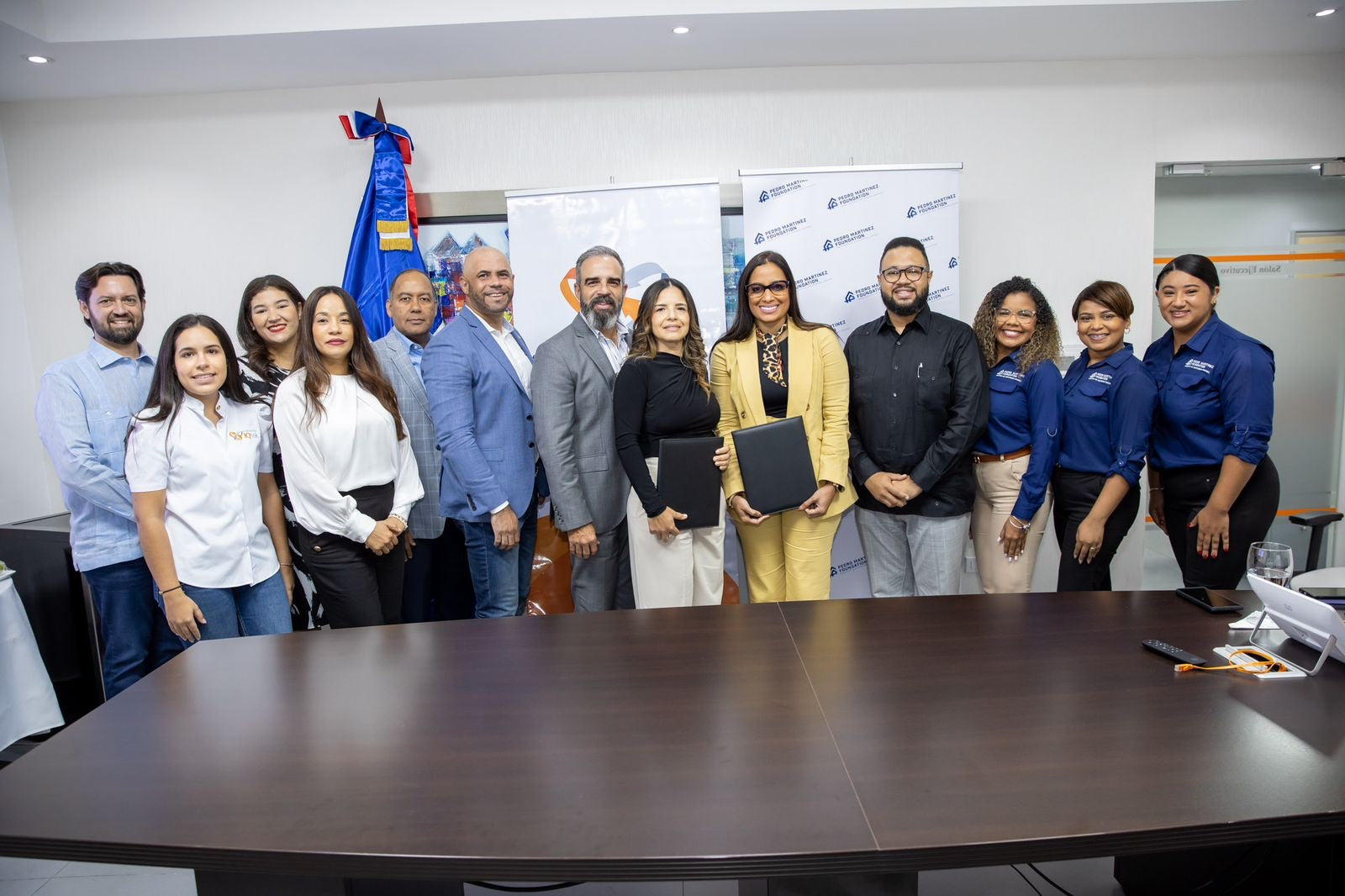 PMF DR signed a partnership agreement with Cyber Education IQTEK.
On Friday, September 15, the Pedro Martinez Foundation and the IQTek Foundation joined forces in a strategic alliance to strengthen the technical training of students in partner schools and self-managed educational centers of the Pedro Martinez Foundation.

What makes this collaboration even more special is that both organizations will have the support of Coursera, a worldwide leading platform in online education, and partner of IQTek Solutions. Coursera has a base of more than 120 million students, consolidating itself as a reliable and powerful source of online knowledge.

This agreement has three fundamental pillars:


Quality Technical Training: Providing high-quality technical training to students, preparing them to face the technological challenges of the 21st century.
Sustainable Fund Management: Both foundations will work together to develop sustainable fundraising strategies, ensuring the continuity and success of educational projects.
Cyberbullying Prevention: Talks and educational programs will be carried out to raise awareness and prevent cyberbullying and cyberharassment among young people and adolescents.

The meeting for the signing of the agreement was attended by distinguished representatives of both foundations, who reaffirmed their commitment to education and online safety for young people.

This partnership reflects the joint commitment of both foundations to improve technical education and promote a safe online environment for Dominican youth. With Coursera's powerful collaboration, we are poised to make a significant difference in the lives of those who need it most.