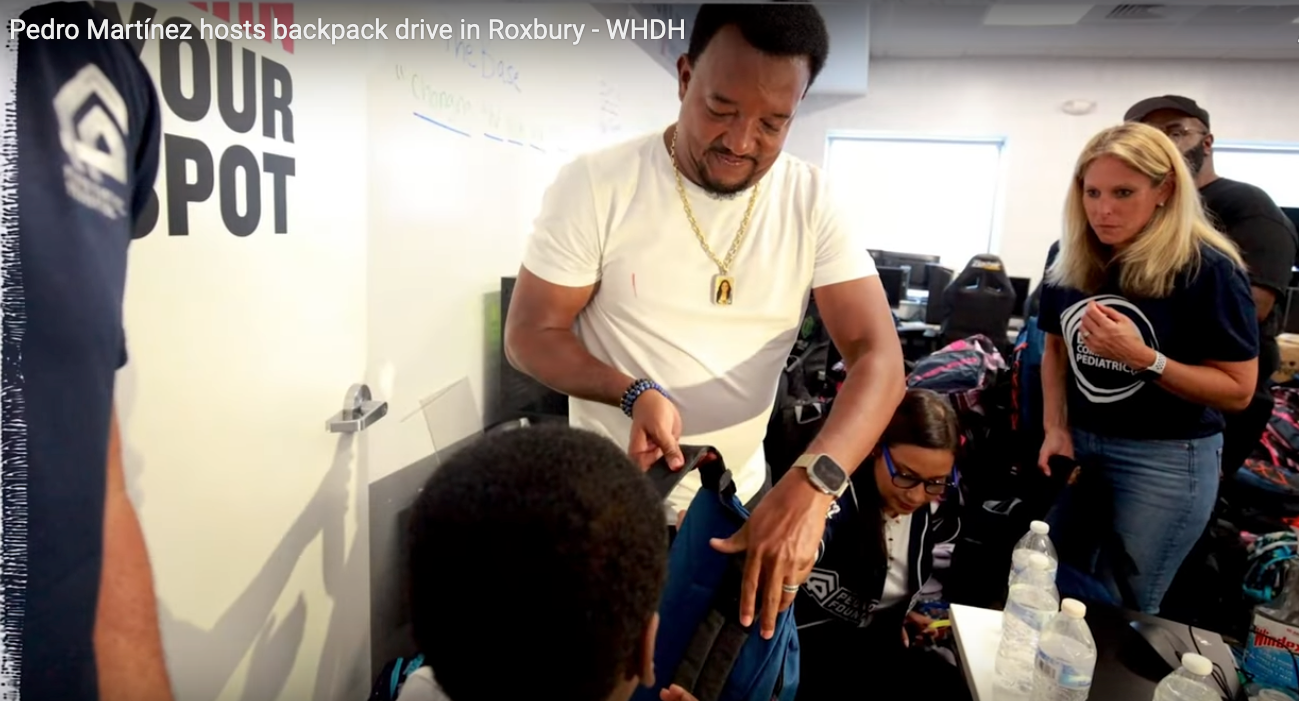 NEW STORY: WHDH Channel 7 - Pedro Martínez hosts backpack drive in Roxbury
BOSTON (WHDH) - Red Sox legend Pedro Martínez is helping out with back to school shopping this year.

"Baseball gave me a great opportunity,"  Martínez said. "Because of education, I have been able to make the transition from baseball to everything else and I was granted an opportunity and that's what I'm representing here."

The Hall of Fame pitcher held a backpack drive at The Base in Roxbury to benefit underserved children and families around Boston. More than 200 kids left with supplies to begin the new school year.

Martínez grew up in the Dominican Republic where he didn't have many opportunities to receive support in his community. Now, he wants to encourage students who need it most. 

"I remember being a kid and really struggling to get everything together to go to school, and sometimes I found myself borrowing stuff from other kids," he said. "I don't want any kid to go through that."

His foundation collaborated with Boston Community Pediatrics and Gordons. They collected donated backpacks, Target gift cards and school supplies to give to students. 

"The backpacks and the utensils that we're going to be giving away are important, but what you take with you from this moment is the most important thing," Martínez said.

The drive also included food trucks, ice cream trucks and games. Martínez wanted to help students get excited for school, while motivating them to work as hard as they can.

"I just wanna give you guys an opportunity to go back to school, be happy, get your education and at the same time hopefully open a door, one of you, any of you, in anything you choose to do," Martínez said.

You can be part of imparting lives, and transforming hearts .... be part of the big change with us and join us!